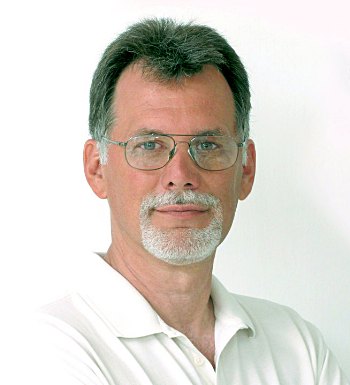 Tom Kaye
Principal Investigator

Interests: astrophysics, paleontology, paleoastronomy

Member:
American Astronomical Society, Society of Vertebrate Paleontologists, Astronomical Society of the Pacific, Society of Applied Spectroscopy.

Current Research:
Radial velocity measurement and instrumentation. Evidence of radiation-induced extinctions in the fossil record. www.tomkaye.com
---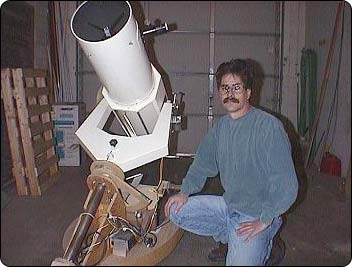 John Fritzel
Co-investigator / Engineer

Interests: electronic music, theoretical physics, philosophy and high-power rockets.

John is primarily involved with the telescope and spectrograph hardware and construction. Shown here with his home-built 10" F4.5 clock-driven Newtonian, built in 1988.
---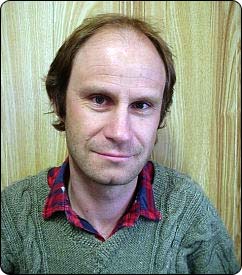 John Innis
Co-investigator

John is a PhD astronomer who is now conducting in air pollution monitoring for the Tasmanian EPA. John's thesis work at Monash University was on active-chromosphere stars. This was followed by five years postdoctoral work on stellar seismology and exo-planets at the University of Birmingham (England). After that, John became an atmospheric physicist for the Australian Antarctic Division in Tasmania. He has completed two winters in Antarctica where he studied atmospheric dynamics at auroral altitudes, and later worked with the atmospheric LIDAR at Davis station. He has also held a visiting scholar position at the University of Alaska Fairbanks conducting research on upper-atmosphere gravity waves in the polar regions.
---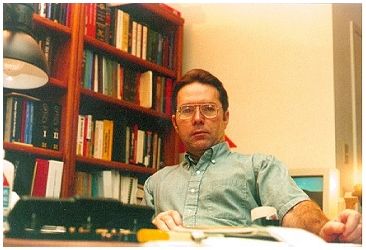 Eric Palmer
Co-investigator


Eric retired as an Optics Engineer for Raytheon Systems in Tucson. He has a master's degree in optical design from the University of Arizona, and over two decades' experience in the aerospace industry as a lens designer, consultant, and fabricator of aspheric components. He has designed optical systems and test configurations for military and weather satellites as well as for astronomical purposes. Key components of the original Hubble Wide Field/Planetary camera were made by him, and he is now responsible for the optical layout of the planet search telescope under construction.
---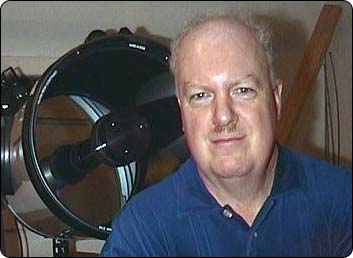 Dan Joyce
Co-investigator


"Jedi" Dan Joyce is 4th term president of the Chicago Astronomical Society and is an Earth and Space Science educator at the Cernan Space Center at Triton College. He is also the astronomical advisor to Tom Skilling's "Ask Tom Why" column in the Chicago Tribune. With a 30-year history of mirror-making, Dan has made such notable optics as Don Parker's 16" F6, the Peoria Astronomical Society's 24", and George Lucas of Star Wars fame's 10" Newtonian. Dan will be responsible for grinding the optics on the planet finder telescope.
---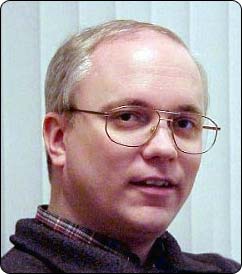 Doug George
Co-investigator

Doug George is President of Cyanogen Productions and the lead author of Maxim DL and Maxim DL/CCD astronomical imaging software. Doug is a Professional Engineer with 16 years of experience ranging from digital signal processing to electromagnetic sensor design. Doug co-discovered Comet Skorichenko-George in December, 1989 and has several supernova discoveries with Tim Puckett. Doug will be providing customized Maxim DL software for the project.
---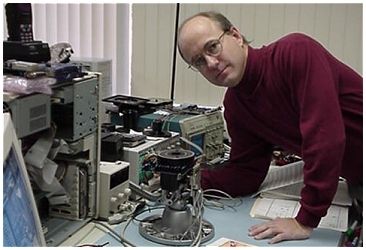 Wayne Brown
Co-investigator

Wayne is the former president and founder of Apogee Instruments and pioneered the use of thinned back-illuminated CCDs for amateur astronomy. Wayne and his team at Apogee supplied the CCD cameras for the Spectrashift Project.
---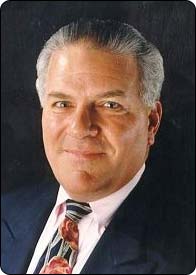 Bob Denny
Co-investigator / Engineer

Bob comes to the team with 35 years' continuous programming experience. He is passionate about operating on the "bleeding edge" of technology, and it's this passion that drew him to join the team. He is currently the man behind the scripting revolution in amateur astronomy with his very successful ACP software. He has founded and run for 14 years a network server software company, written the first web server for the PC platform, and designed the Windows CGI standard for web servers. He lives near Phoenix, Arizona.

Bob is responsible for the automation software to control the entire system.
---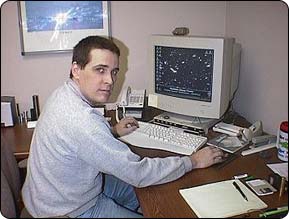 Bob Boyle
Co-investigator / Engineer

Interests: Computers, astronomy and physics

Bob is the Labview programmer on the team and has worked on the PMT and temperature control systems.
---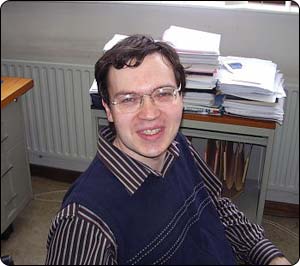 Sigfried Vanaverbeke
Co-investigator

Sigfried is a PhD physicist working at the university of Leuven in Belgium. He is based at the local university campus in Kortrijk in the western part of Flanders. Among his current research interests are numerical modeling of wave propagation in nonlinear mesoscopic materials, computer models of the structure and evolution of protostellar and protoplanetary disks, exoplanet photometry and radial velocity studies. His contribution to the project will include selection of the stellar sample and modeling and analysis of the radial velocity data obtained with the Tenagra and 1.1 m telescopes.
---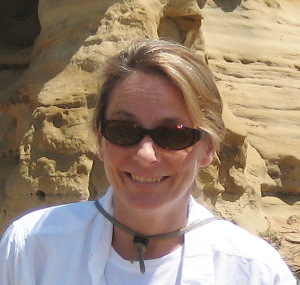 Beth Christie
Co-investigator

Beth is recently retired from running a multinational manufacturing business in child care products. Her knowledge of business and finance brings a critical eye to the team where she will be overseeing the funding and direction of future projects. After a life long interest in astronomy, she finally has the time to 'get involved' with a real astrophysics project. Beth sits on the board of a few charitable organizations, runs her own charitable foundation and does occasional business consulting with small to medium sized businesses.
---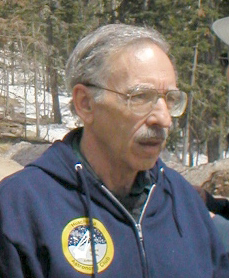 Dave Healy (in memorandum)
Co-investigator


Veteran amateur astronomer Dave Healy is perhaps best known for discovering nearly 500 asteroids with his late observing partner Jeff Medkeff at his JBO observing site near Sierra Vista, Arizona. For the last four years the principal research instrument at JBO has been an Optical Guidance Systems 32-inch Ritchey Chretien reflector. A former English Major, Dave is a member of the Arizona Astronomy Board and a contributing editor to Astronomy magazine.